M F Ceiling System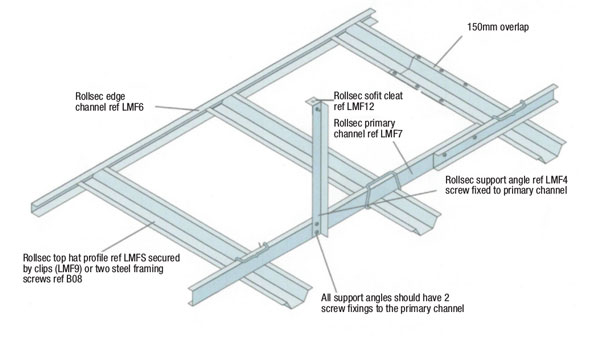 Our M F Ceiling System has a wide range of applications including both residential and commercial. It is ideally suited to accommodate services for pipes and wiring. It can be used to both upgrade and protect existing ceiling structures. Also varying ceiling heights can be achieved to accommodate the varying ducting and services that are used in today's marketplace. The M F Ceiling System is compatible with all proprietary plasterboards, Fermacell and other specialist boards.
All Rollsec M F Ceiling System profiles are manufactured to BS 7364-1990 from pre-galvanised material to BS EN 10346:2009.
Profiles available include: LMF5, LMF6A, LMF7, tracks, channels and angles.
Swimming pool applications require powder-coated sections to 60 microns; please enquire.